The Medical Vein Clinic Story
Medical Vein Clinic was started to give patients suffering from vein disease an expert and caring medical treatment home. Our clinic's founder, Dr. John Hogg, spent three years visiting other vein treatment centers around the United States to identify the best practices to bring to San Antonio.  Since we opened our clinic doors in 2017, we've helped 1,000's of people---and their legs----feel and look better.
We want our patients to feel relaxed and cared for.
People tell us that our clinic seems more like a spa than a medical clinic. That is by design. We want our patients to feel relaxed and cared for. Our medical team has some of the most experienced vein specialists in the country. We have invested in the latest technology and equipment to treat vein disease. And, our clinic's support staff is friendly, knowledgeable and treats every patient like family.
Our lead physicians, Dr. Hogg and Dr. Josue Medina, have a depth of experience and accreditations in their field. Both are board certified by the American Board of Radiology, members of the Texas Medical Association, Bexar County Medical Society, Radiological Society of North America, Society for Vascular Ultrasound and the American College of Radiology.
Additionally, both physicians are diplomats of the American Board of Venous and Lymphatic Medicine, hold certifications as Registered Vascular Technologist (RVT) and Registered Physician in Vascular Interpretation (RPVI). Dr. Hogg is also registered by Cardiovascular Credentialing International as a Registered Vascular Sonographer (RVS), and as a Registered Phlebology Sonographer (RPhS).
Board Certified Radiologist
John S. Hogg, M.D.
Board Certified Radiologist
Josue Medina, M.D.
Doctor of Physical Therapy, Lymphedema Specialist and
Registered Vascular Technologist
Joshua Trock, DPT, RVT, CLT-LANA
Dr. Trock complements the clinic's varicose vein treatment experts, extending their services to care for patients suffering from lymphatic disease. Edema (swelling) caused by varicose veins or venous insufficiency is the leading cause of lymphedema. In addition to being LANA certified in Lymphedema Therapy as a Doctor of Physical Therapy, Dr. Trock is also a Registered Vascular Technologist (RVT). He is dedicated to evaluating and educating patients along with developing home treatment plans to resolve vein pain and swelling associated with vein disease. He also provides specialty counseling and treatment for those suffering from lymphedema. Dr. Trock received his bachelors and doctorate degrees in physical therapy from UT Health San Antonio and has applied his lymphatic disease knowledge to patient care for more than a decade. He is a subject matter expert and speaks nationally on the topics of lymphatic disease and lymphedema.
Nurse Practitioner
Brittany Ballew, FNP-C
Brittany Ballew, FNP-C, is Medical Vein Clinic's Nurse Practitioner. She brings eight years of experience in the healthcare field to her role here. She assists MVC's physicians with patient evaluations and is passionate about working closely with our patients,  educating them on how to manage vein disease and achieve good vein health. Brittany guides and monitors patients through their conservative care treatment phase, reviews ultrasound mapping of vein disease and discusses non-surgical treatment options.
Equipped with unique and diverse experiences through her travels around the country with her husband, a USAF pilot, Brittany moved to San Antonio in 2021. She received her Master of Science in Nursing degree from Marquette University, and her FNP certification at Clayton State University. She is certified through the American Association of Nurse Practitioners.
Nurse Practitioner
Brenda Villarreal, FNP-C
Brenda Villarreal is a board-certified family nurse practitioner (FNP-C) who works with Medical Vein Clinic patients to educate and treat their vein disease and lymphedema.
FNP Brenda received a bachelor's degree in biology from Texas A&M International University where she taught biology and chemistry before pursuing a career in nursing. She completed her nursing studies at University of Texas Health Science Center San Antonio, graduating Magna Cum Laude. FNP Brenda spent five years as a nurse in hospital ICU and acute care units before furthering her education, obtaining her Masters of Science in Nursing: Family Nurse Practitioner, from The University of Texas Arlington. 
During her nursing career, FNP Brenda has been a member of a pain management committee, working with other clinicians to make recommendations on how to administer pain medication safely using evidence-based practice. Fluent in Spanish and English, she also participated in professional development seminars for patient-controlled analgesia pump compliance measures. FNP Brenda has also volunteered for Bosom Buddies Breast Cancer Support, Inc. supporting breast cancer patients and members.    
FNP Brenda is a member of the American Association of Nurse Practitioners (AANP). Outside of Medical Vein Clinic, she enjoys spending time with her husband, their two children and three dogs.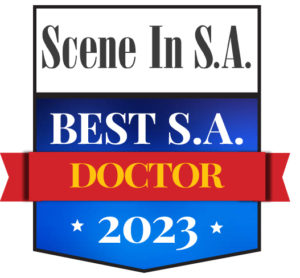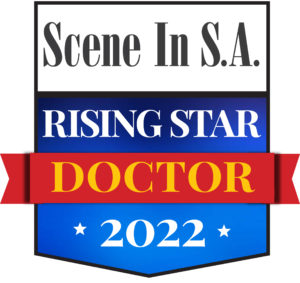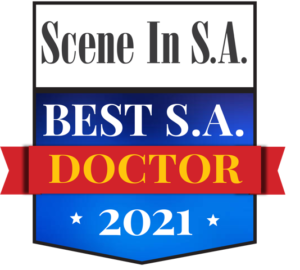 We truly love
what we do.
Give us a call today to book your appointment.

Covered by Medical Insurance
Se Habla Español
622 Isom Rd.
San Antonio, TX 78216
5742 W. Loop 1604 N
San Antonio, TX 78251
Monday - Thursday
8 am to 5 pm
Friday 8 am to 12 pm